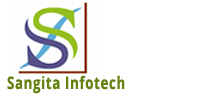 Renovate Your Thoughts into Reality
Sangita Infotech main motto is to provide industry best website promotion services, website marketing services, internet marketing services. We are known for our quality output in Search engine optimization, SEO Services, Social Media Optimization, SMO Services, Pay Per Click Campaign Optimization, PPC Services and Creative website design, responsilve web design and website development services, creative sales oriented content writing services in ahmedabad, gujarat, india.
Our aspire of 100% satisfaction allow us to become best website design and seo service provider in Ahmedabad, Gujarat, India, We have expert skilled work force for PHP programmers, Joomla developers, Wordpress, Drupal, Website designers, Magento, Zen Cart, Xcart, iPhone, Android, iPad and ASP .Net Developers. Send us your requirement to get best budget and free analysis from our professionals. SEO Company in Ahmedabad offers Quality SEO Services, PPC –
Google Adwords Services, Lead Generation Services, SMO, Web Design and Development Services, Creative Content writing services. Contact SEO Company Ahmedabad Today.
Our Special IT Services will be inclusion of as below :
Search Engine Optimization Services
Pay Per Click Campaign Optimization Services
Social Media Marketing Services
Website Design, Website Development Services
PHP Open Source Development Service
ASP .Net Development Services
Apps Development Services in iPhone, Android, iPad
Corporate Logo Design, Business Brochure Design Services
Industry based Flyer Design Services
Newsletter Design, Joomla Website Design
B2B Portal, B2C Portal Development
Wordpress Customization Services
eCommerce Shopping Cart Development
Payment Gateway Integration Services
Website Hosting, Domain Registration Services
Website Redesign Services
Website Maintenance Services
Content Writing Services
Data Gathering from Internet, Web Research Services.
SMS Marketing, Email Marketing Services
Printing Services For Visiting Card, Envelope, Brochure.
SEO
Web Design
PHP
ASP .Net
Flash
Pay Per Click Management
Social Media Optimization
Blogging
Online Classified
Article Marketing
Press Release Marketing
Open Source CMS Design
Flash Website Design
Website Development in ASP .Net
Ecommerce Website Development
Static Website Design
Brochure Catlog Design
Joomla Open Source CMS
Magento CMS Integration
Wordpress CMS
Cakephp – Zend architecture
Drupal CMS
Website Redesign in PHP
ASP .Net Application Development
Mobile Application Development
Database Application Development
B2b- B2c Portal Development
CMS website development in ASP .Net
Hire .Net Developer
Flash Game Developmet
Flash Ecard Designing
Flash 2d animator
Flash 3d animator
Flash programming services
Hire flash developer
Why Choose Sangita Infotech
We establish long-term, strategic relationships with our clients.
100% dedicated output for project.
24 * 7 availability for client's project communication
Regular Reporting and Update for Project Status.

© 2009 - 2017 Sangita Infotech
Sangita Infotech having division of Coaching which includes training of SEO, SMO, Photoshop, Web Design, PHP, Joomla Open Source, Core Java, Advance Java. Till date, Get more leads for your business by Online Marketing, Internet Marketing Services of SEO, SMO, PPC, and Digital Marketing. We understand Need of Customer for Digital Marketing, SEO, Internet Marketing for their Business. Our Online Marketing Services will be delivers #1 result in Google search engine. We are trusted SEO Services Provider in ahmedabad, gandhinagar, surat, Rajkot. We offers content writing services, best seo services in industry since we believe in quality work, we had top seo experts who had huge experience in this industry. Today, we are known as top seo company and our name came in top 10 list of seo company in Ahmedabad, Gujarat, India. Contact SEO Company in Ahmedabad, Gujarat, India. We are leading digital marketing company, website design company, web design company, web development company, seo company, smo company, ppc company, online marketing company, internet marketing company in ahmedabad, gujarat, India.